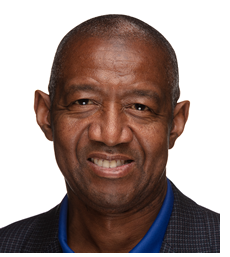 Stanford Oliver
President & CEO
Stanford Oliver is the President/CEO of DigiFlight Inc., a Veteran-owned Minority Small Business and defense contracting firm that proudly serves the IC, Department of Defense, and Federal Reserve Board. Stan recognizes the increased need for innovative solutions to the complex problems within our country's defense infrastructure, which has propelled DigiFlight over the last decade to help government and commercial customers accelerate mission success. The company's renowned leadership on transformational acquisition and technology management programs has established DigiFlight as a recognized and trusted partner.
Stan was born in Saint Louis, Missouri. He earned his Bachelor's degree in Mechanical Engineering from the University of Missouri at Rolla, as well as Master's degrees in Business Administration and Mechanical Engineering from Boston University.  He is also a graduate of the Armed Forces Staff College and the Command and General Staff College.
Stan has held a variety of command and staff positions during his 20 years of military service as an Army Aviator and Blackhawk Helicopter Pilot to include the Army Staff, 101st Airborne Division, 1st Armored Division, U.S. Army European Command, 10th Mountain Division, U.S. Army Security Assistance Command, and the U.S. Army Test and Evaluation Command. His awards and decorations include the Meritorious Service Medal (3 Oak Leaf Clusters), Army Commendation Medal (Oak Leaf Cluster), Army Achievement Medal, National Defense Service Medal, Armed Forces Expeditionary Medal, Humanitarian Service Medal (Oak Leaf Cluster), Armed Forces Reserve Medal, Air Assault Badge, Senior Army Aviator's Badge, and Army Staff Identification Badge. He has significant experience in Army Aviation Operations, Defense Acquisition, Cybersecurity, Information Technology, and Intelligence Community (IC) Operations.
Currently, Stan is the President and Chief Executive Officer of DigiFlight, Inc. with two physical locations in Columbia, MD and Huntsville, Alabama. DigiFlight has 36 contracts with 13 of them prime, and an annual revenue of $22M with a pipeline of $65M over the next four years. Outside of the office, Stan enjoys golfing and spending time with his three daughters.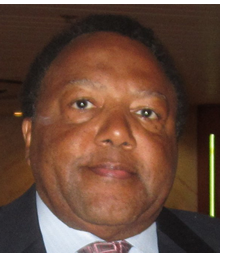 Michael Flowers
Chief Operating Officer
Michael C. Flowers, Brigadier General U.S. Army (ret) is the Chief Operating Officer for DigiFlight, Inc. He is a graduate of the University of Kansas, Shippensburg University, and the U.S. Army War College. He served in Armor, Cavalry, Aviation, and Multi-national forces and is a veteran of multiple military operations including Operation URGENT FURY (Grenada); Operations DESERT SHIELD and STORM Saudi Arabia and Iraq; Operations RESTORE and UPHOLD DEMOCRACY (Haiti) and JOINT GUARDIAN (Kosovo). He led the Center for Army Leadership during the critical examination and revamping of the Army's Leader Development education and training programs for Officers, Warrant Officers, Non-Commissioned Officers and Army Civilians. BG (ret) Michael Flowers has extensive aviation experience that spans over 36 years. He is rated in five aircraft and has direct operational, planning and policy experience from platoon to Army to Theater level. He understands the complex nature of today's military political environment, the criticality of fielding systems on time within budget and the need to work with multiple stakeholders. He can easily operate in the halls of the pentagon, the PMs Office or the hangar floor. He has fielded systems for the AH-1S, UH-60, OH-58D KW, UC-35 and air traffic control. Mr. Flowers has always been committed to excellence in the pursuit of mission accomplishment. He has worked for DigiFlight since 2008. He understands the need for concise communication and has worked closely in coordination with Partner nations, Partner companies, and Government agencies.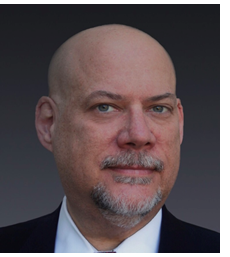 Larry Jess
Senior Vice President, Aerospace Group
Mr. Jess is a respected executive with over 30 years of support to Army, Air Force, Navy, MDA, DoD, and NASA programs. As the Senior Vice President of the Aerospace Group, he is also the AMCOM EXPRESS Programmatic Domain PM. He works with customers and teammates to continue to grow our presence within the Aviation and Missile community and to lead DigiFlight as a major EXPRESS Programmatic Domain Prime. Mr. Jess's experience includes • bidding and executing large government contractor teams • oversight of subcontractors and contract administration • participating and overseeing company initiatives and processes • capture and proposal management • developing and executing operating budgets • hiring and supervising personnel • involvement in all levels of ISO certification activities. Mr. Jess's software development background involves design, development, and maintenance of customized tools in support of Army, Air Force, Navy, and NASA customers and includes Foreign Military Sales (FMS) financial database tools, the MDA Radiation Hardened Catalog website, and SharePoint collaboration portals. He received his B.S. in Mathematics from the University of Alabama and is actively involved in the Huntsville community – serving on the board of the North Alabama Coalition for the Homeless, participating in Leadership Huntsville/Madison County, and Board Chair for Grateful Life Community Church.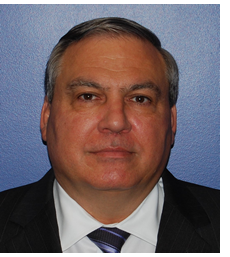 Steve Lawrence
Vice President Defense & Civilian Agencies
Steve Lawrence is the Vice President for Defense and Civil Agencies. He is a Distinguished Military Graduate of Vanderbilt University with a Bachelor of Engineering in Chemical Engineering. He also has a Master's in National Resourcing Strategy from the Industrial College of the Armed Forces, National Defense University. Steve retired from the U.S. Army as a Colonel after 26 years of service. His key assignments included the 82nd Airborne Division, 3rd Armor Division where he commanded a Chemical Company during Operation Desert Shield/Desert Storm, 75th Ranger Regiment, Battalion Commander in South Korea in charge of the ammunition stockpile for all US and South Korean Forces, two tours on the Army Staff, Director of Chemical and Biological Defense Programs for Deputy Assistant to the Secretary of Defense for Chemical/Biological Defense, and Director, Future Force Evaluation Directorate, Army Evaluation Center. Steve has extensive experience in Test and Evaluation and Program Management since joining DigiFlight having served as task/technical leader for Coalition Interoperability Assurance and Validation in support of the Joint Interoperability Test Command and Program Manager/Lead Test Engineer for the National Security Agency Independent Test and Evaluation Directorate/Operational Test Authority. In addition, his experience includes force development, acquisition, logistics, nuclear, biological, and chemical defense operations, cybersecurity, and homeland security.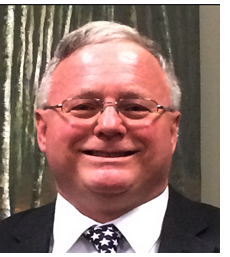 Henry "Bucky" Waller
Vice President Aviation, Special Operations and Cyber Group
Vice-President DigiFlight Inc. Aviation, Special Operations and Cyber Group.  Responsible for executive-level decisions within each domain.  Responsible for profit/loss accounting within the Group capping at 50 million dollars.  Authority to make business decisions decision spanning the entire group spectrum of responsibility.